CJ7 Paint
(Reverse Chronological Order)
Color: SpruceTip Green (Jeep Factory Color late 60s - early 70s)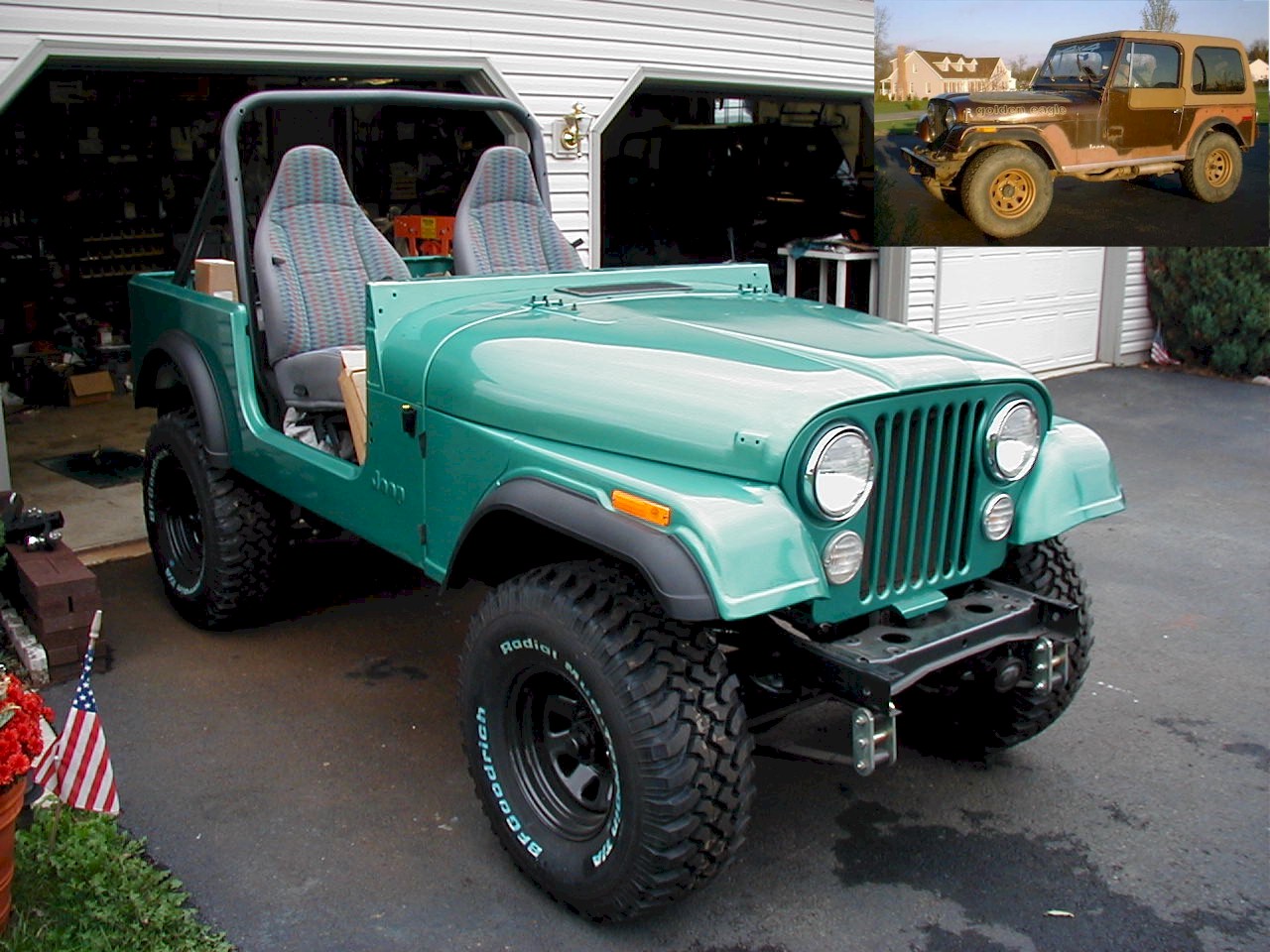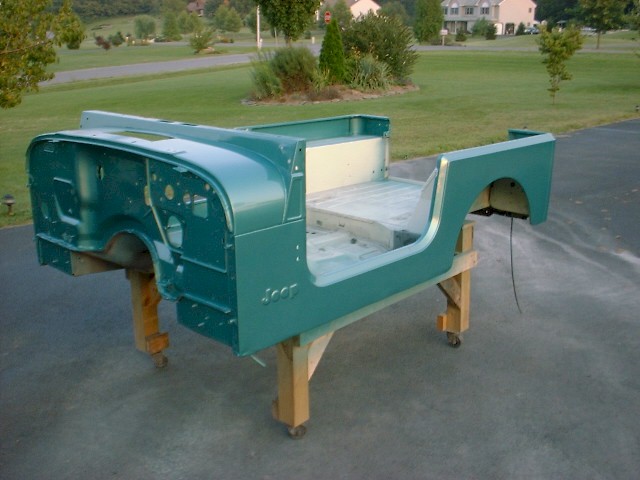 Here's the tub all done. Primer, Sealed, Basecoat, Clearcoat.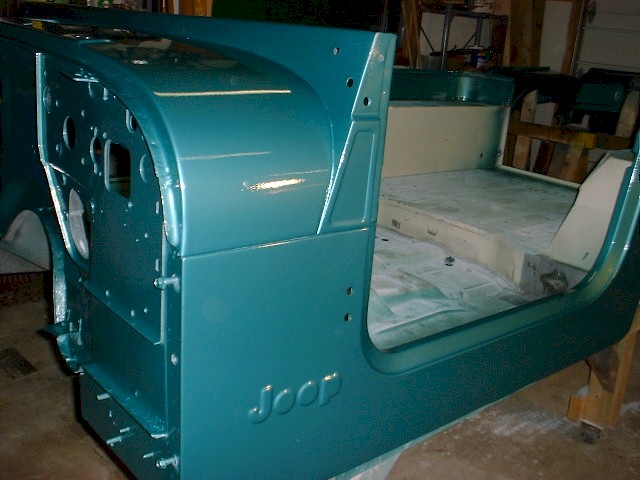 Indoor shot of finished tub. Super slick gloss from clearcoat.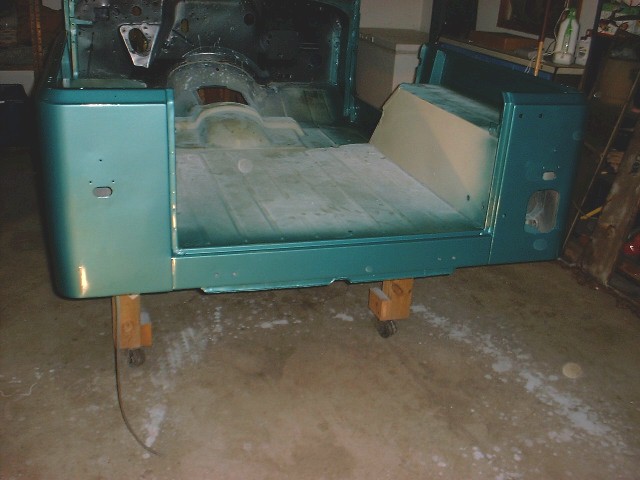 Shot of rear. Note that I moved the gas filler hole from left side (YJ tub) to right side for CJ gas tank. Main areas inside tub will be Herculined, so I only painted the parts that weren't getting Herc'ed.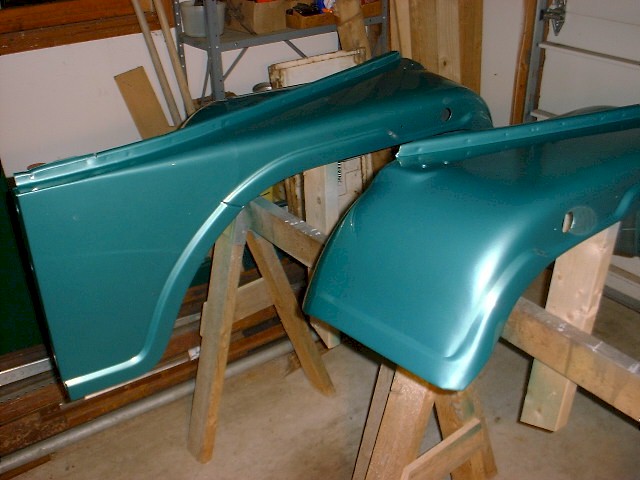 Prior to clearcoat - flat looking finish.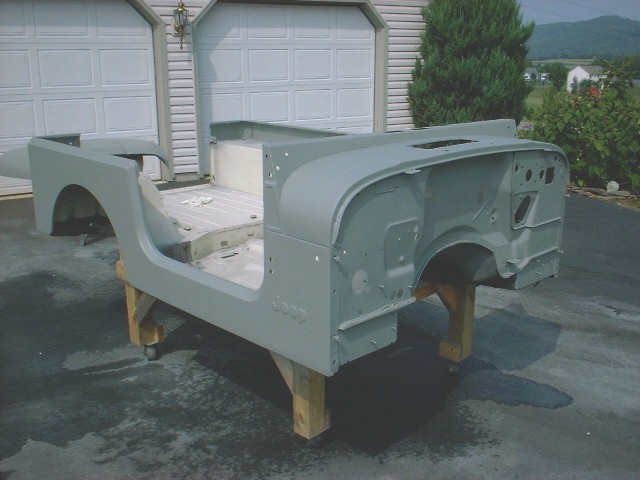 Here's the tub with the sealer over the primer. Kinda of a greenish/gray color, and dead flat.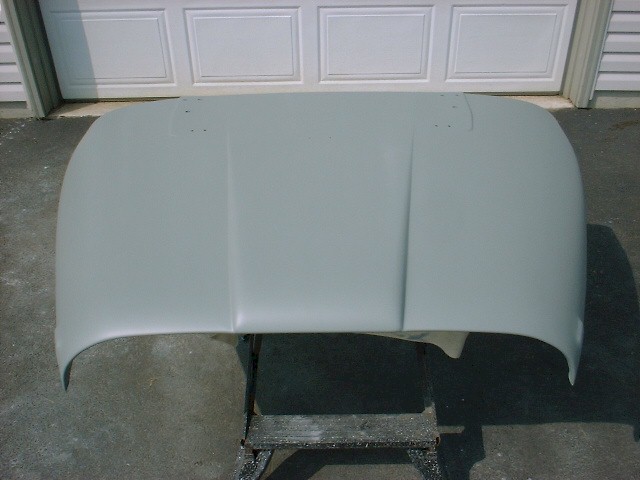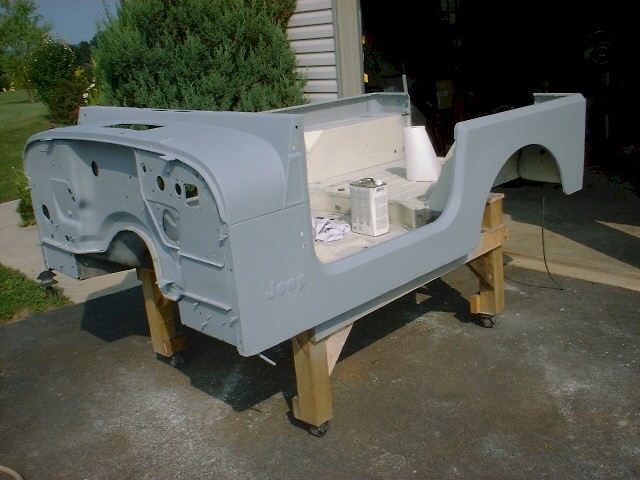 Tub, primed.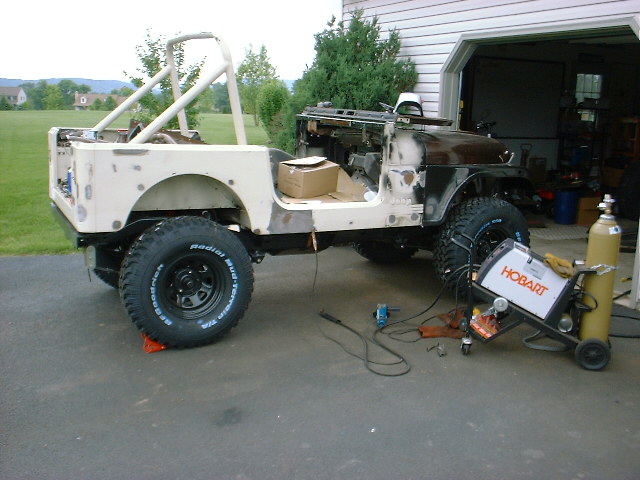 Tub, ugly.